While many will miss the summertime, your lawn is ready for autumn! The stress of the summer heat can make your once beautiful yard look worn out due to wear.
That's why we've compiled four of our best autumn landscaping tips that will keep your property pristine.
1. Don't Plant Large Trees or Shrubs Close to the House
When adding new plants to your property, it's important that it doesn't interfere with your home's structure. Trees or shrubs with large roots can push against your foundation walls, giving you serious problems down the road. This is compounded during the cold weather because additional frost, pests, and more can easily travel into your home. A distressed foundation can also raise your utility bills.
Click here for a detailed guide on how to plant a tree.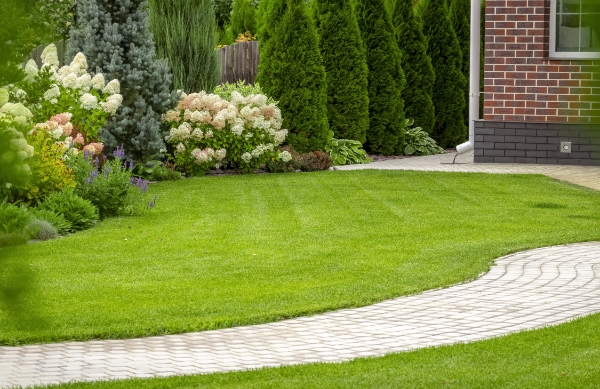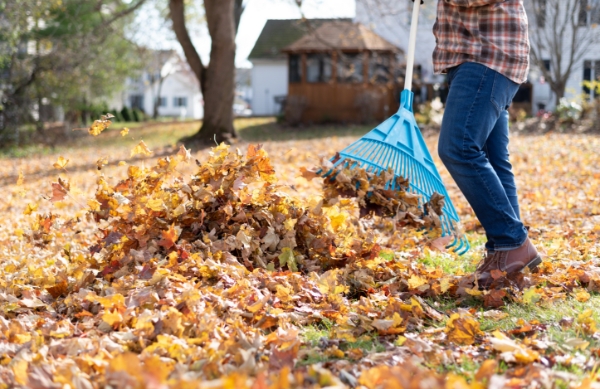 2. Keep Up With the Leaves
It's not called fall because the leaves stay on the trees! You're probably used to seeing many leaves in your yard. However, the beautiful autumn colors will all quickly turn into an ugly brown, leaving for a less than desirable lawn. Even if you mow while the leaves are on the ground, you'll just cut them up and spread them around, making it look even worse!
Our recommendation is to keep up with the leaves in your yard. Rake them into a pile and dispose of them separately. If you cut up the leaves, they can be used as compost to go hand in hand with a new layer of mulch. Autumn leaves also make great kindling for those cozy bonfires.
3. Reseed the Lawn
With all the mowing, heat, and playtime that your lawn has experienced, autumn is the perfect time to get it back up to snuff. By reseeding your lawn, you give it the opportunity to reset. After winter passes by and the snow melts, your lawn will come back looking better than you remember!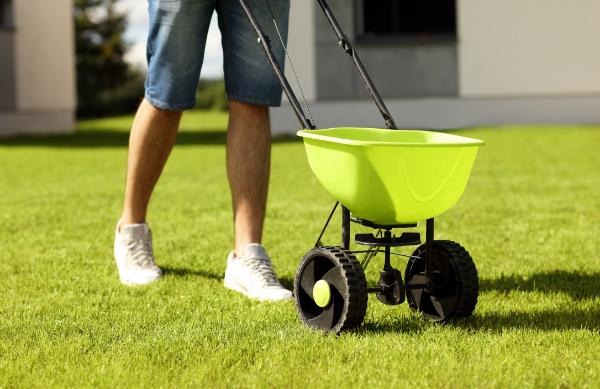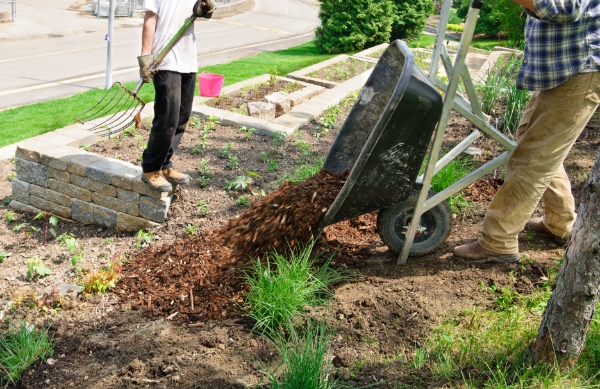 4. Add Mulch
Mulch usually lasts around three years, and the beginning of autumn is the best time to take care of it. New mulch will give your flower beds a fresh look as well as allow water to travel to the roots of your beloved plants more easily. It can also keep pests and diseases out of your plants, acting as a shield of sorts for them to safely grow. Remember to keep your mulch a few inches away from your home. Mulch can easily catch fire and will spread to the building if it's too close.
Doing any amount of landscaping can be hard work. By knowing our best autumn landscaping tips and how to do them, you can keep your property looking pristine for the rest of the year!
If you're looking for an expert opinion or have any major basement, crawl space, or foundation issues, then contact us to get a free consultation.