The

Basement

Doctor
Central Ohio's #1 Basement Waterproofing, Foundation Repair, Remodeling, Crawl Space Encapsulation, & Disinfection Contractor since 1987!

Need
Financing

Assistance?
At The Basement Doctor Columbus, our customer service representatives are always available to help you. Contact our waterproofing company at (877) 264-9050 today to learn about home repair financing options for your next big project!
Proudly Serving The Columbus area since

1987
The Basement Doctor has delivered quality services, exceptional results, and the most competitive prices to homeowners in Ohio. With more than three decades of experience, you can trust our waterproofing team of experts to handle your next home repair project as quickly and efficiently as possible. 
We understand your home is one of your biggest investments. When you need to make improvements or repairs, you don't want to deal with a company that cuts corners. Luckily, we have three decades of satisfied customers.
Additionally, we have certified installers who deliver dependable basement waterproofing, foundation repair, and crawl space encapsulation services. Lastly, we use the best products, which last longer and provide permanent solutions to your home problems.
Our goal has always been to provide Ohio homeowners with a drier, cleaner, healthier, safer, and more energy-efficient place to live. We accomplish this goal with better services provided by well-trained, professional experts who use the best tools on the market.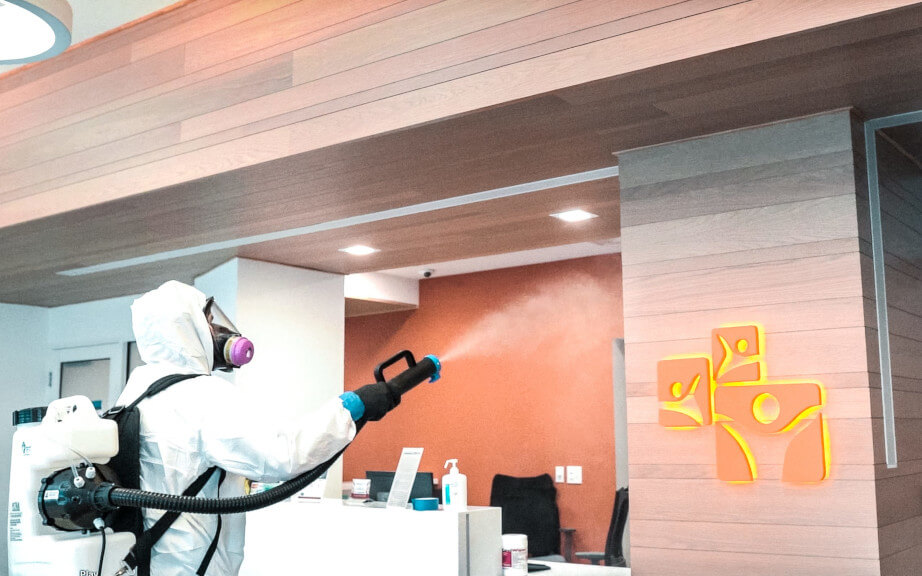 Commercial services
Businesses are designed to make money, and when they have water, mold, or even structural issues, that money is going the other direction. Since 1987 The Basement Doctor has provided commercial property services for local businesses like yours to quickly and effectively get them back on track. Problems can often strike commercial properties without warning, but with the help of The Basement Doctor, you'll be back to normal with our help in no time.
Write a
Review 

or

comment!
Get a
Free

Estimate from our experts
THE BASEMENT DOCTOR
SERVICES
Service
Area
The Basement Doctor currently has service providers in Central Ohio, Northwestern Ohio, Northeastern Indiana, Northeastern Ohio, Eastern Kentucky, Southeastern Ohio, and West Virginia. Please locate your service area and click to contact us today. Or click on the map below to be directed to your local service provider.
Central Ohio
Proudly Serving in Central Ohio:
Athens, Belmont, Champaign, Clark, Delaware, Fairfield, Fayette, Franklin, Guernsey, Hocking, Jackson, Knox, Licking, Logan, Madison, Marion, Morgan, Muskingum, Perry, Pickaway, Pike, Ross, Scioto, Seneca, Union, Vinton, and Wyandot counties.
Northeast Ohio
Proudly Serving in Northeastern Ohio:
Ashland, Carroll, Coshocton, Crawford, Harrison, Holmes, Huron, Medina, Morrow, Richland, Stark, Summit, Tuscarawas, and Wayne counties.
Northwest Ohio
Proudly Serving in Northeastern Indiana:
Adams, Allen, DeKalb, Elkhart, Huntington, Kosciusko, LaGrange, Miami, Noble, Steuben, Wabash, Wells, and Whitley counties.
Proudly Serving in Northwestern Ohio:
Allen, Auglaize, Defiance, Fulton, Hancock, Hardin, Henry, Lucas, Mercer, Ottawa, Paulding, Putnam, Sandusky, Shelby, Van Wert, Williams, and Wood counties.
West Virginia
Proudly Serving in Eastern Kentucky:
Boyd, Carter, Greenup, Lawrence, Martin, and Pike counties.
Proudly Serving in Southeastern Ohio:
Gallia, Lawrence, Meigs, Monroe, Noble, and Washington counties.
Proudly Serving in West Virginia:
Barbour, Boone, Braxton, Brooke, Cabell, Calhoun, Clay, Doddridge, Fayette, Gilmer, Harrison, Jackson, Kanawha, Lewis, Lincoln, Logan, Marion, Marshall, Mason, Monongalia, Nicholas, Ohio, Pleasants, Putnam, Raleigh, Ritchie, Roane, Taylor, Tyler, Upshur, Wayne, Webster, Wetzel, Wirt, and Wood counties.
Central Kentucky
Proudly Serving in Central Kentucky:
Allen, Augusta, Auxier, Banner, Betsy Layne, Boons Camp, Crockett, Dana, Dover, Dwale, East Point, Elkfork, Elliottville, Emerson, Falcon, Flatgap, Flemingsburg, Garrison, Germantown, Hagerhill, Harold, Isonville, Ivel, Keaton, Maysville, Meally, Minerva, Morehead, Oil Springs, Paintsville, Plummers Landing, Prestonsburg, Quincy, River, Sandy Hook, Sitka, Staffordsville, Stambaugh, Stanville, Thelma, Tollesboro, Tram, Tutor Key, Van Lear, Vanceburg, Wallingford, Washington, West Van Lear, Williamsport, Wittensville.
Cincinnati
Proudly Serving in Cincinnati:
Alpha, Ansonia, Arcanum, Bellbrook, Blue Creek, Bradford, Brookville, Casstown, Cedarville, Clarksville, Clayton, Conover, Englewood, Fairborn, Fletcher, Greenfield, Greenville, Hillsboro, Jamestown, Laura, Leesburg, Ludlow Falls, Lynchburg, Martinsville, Miamisburg, Midland, New Lebanon, New Vienna, New Weston, Oregonia, Peebles, Piqua, Pleasant Hill, Rossburg, Sabina, Seaman, Sidney, Spring Valley, Tipp City, Troy, Union City, Vandalia, Versailles, Waynesville, West Manchester, West Milton, Wilmington, Xenia, Yellow Springs, Yorkshire.
Click the Map Below to Find Your Service Area Provider